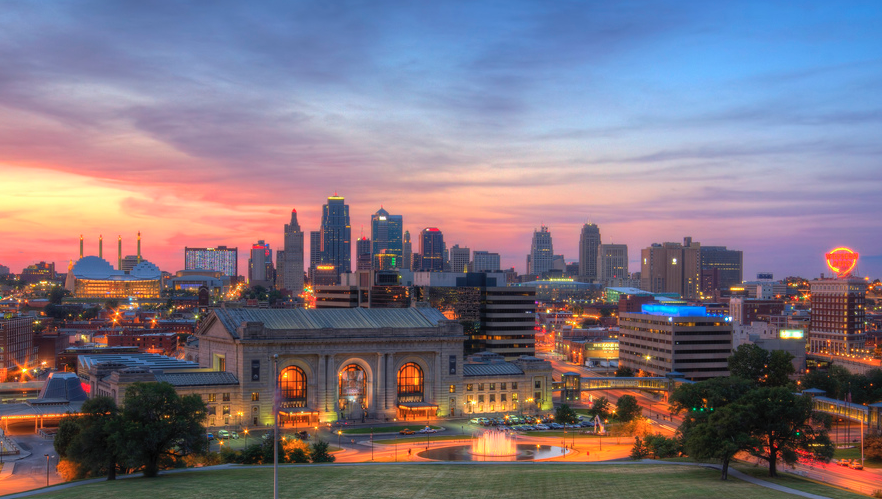 As is the custom, local laboratory organizations are joining together again in 2018 to celebrate our profession and commitment to patient care by sponsoring the "Patchwork of Knowledge" Conference.  The conference, sponsored by Kansas Society for Clinical Laboratory Science, American Society for Clinical Science-Missouri, and the Heart of America Chapter of CLMA , will be held at the Overland Park Marriott Hotel, Wednesday-Thursday, April 11-12, 2018.  For the 2018 conference a special educational tract will be added to include the Heart of America CLMA sponsored annual Summit on Molecular and Genomic Medicine. 
This conference will provide clinical laboratory professionals with 2 full days of educational programing that includes sessions on leadership development and scientific advancement.  One of the goals will be to provide diverse educational opportunities that will assist the medical laboratory scientist in meeting the requirements for certification maintenance.   
With 33 years of laboratory experience, Patty Eschliman, has worked in several different settings. From a third shift generalist, to an HLA Tissue Typing Tech, to supervising Flow Cytometry and; for the past 23 years, laboratory management.  An active member of the CLMA since 1997, Patty has held leadership positions within the Nebraska and Western Iowa Great Plains Chapter as well as serving as an International Board of Director member since 2009.  She is now a proud member of both the Great Plains and Heart of America CLMA Chapters!  Fulfilling the CLMA seat on the ASCP Board of Governors, Board of Certification, Patty volunteers on the Executive Committee, Finance Committee, and is the Board Liaison to the Laboratory Management Exam (DLM).  In 2013, Patty completed her Masters in Healthcare Administration and is now the Immediate Past-President of CLMA.
Jane Hermansen has over 30 years of clinical laboratory experience, within community hospital and academic medical center settings.  At Mayo Clinic since 1988, she currently manages the outreach consulting and health plan contracting network activities for hospital laboratories across the country.  Jane holds a B.A. in Medical Technology from Concordia College in Moorhead, Minnesota and a Masters of Business Administration degree from the New York Institute of Technology. 
Jane is President of the international Clinical Laboratory Management Association (CLMA).  She has contributed to the laboratory industry by presenting at over 100 state and national professional meetings, has written numerous articles for industry publications, and has personally trained over 1800 laboratory professionals in the art of customer service.  Her experience includes clinical research, process engineering, consulting, training and facilitation and project management.
Carla Orner, MBA, MT(ASCP) has over 40 years of laboratory experience including night shift, evening shift and 15 years microbiology.  Formerly the manager of two hospital clinical laboratories and anatomical pathology for ten hospitals.  Carla is the Director of Programs for Heart to Heart (HHI) headquartered in Olathe, Kansas where Carla served since 2006.  HHI provides laboratory services in disaster relief, free clinics, health fairs, Haiti and Guatemala.  HHI partners with Becton Dickenson to provide continuing education to laboratorians across the world.  HHI responds to disasters, provides medical care in developing nations through volunteers working and providing continuing education.
Patchwork of Knowledge could not happen without our amazing vendor partners.  Your commitment continues to bring current topics in laboratory medicine to professionals in the midwest.  Our conference provides a tiered structure of support that fits your budget.  For more information on vendor partnership opportunities, please contact Drew Jones at ajones9@kumc.edu.  
Patchwork of Knowledge Sponsors can also register online through our Vendor Registration Link (VENDORS CLICK HERE)
Tier one sponsors can be seen below.
   7 - 8:30 pm on April 11 
Reserve your sport at iFLYWORLD.com   
The cost is $55/person with a minimum of 12. 
This includes a 20 minute class, time to put on flight suit, get in tunnel line, fly twice for 1 minute each, and video of the flight. 
The meeting code is "Patch18"
Patchwork is a conference dedicated to technical and leadership development for laboratory professionals in the midwest.  This conference held every 4 years in Kansas City is a collaboration between the Kansas Society for CLS, Missouri Organization for CLS, and Heart of America Chapter of CLMA (formerly Kansas City CLMA).  

Our mission is to provide laboratory professionals with the most current topics in laboratory medicine, develop future scientists, and prepare tomorrow's leaders.